Photo by Markus Winkler on Unsplash
iPhones are reputed for being virus-free and unhackable. However, is that truly the case? We all want our sensitive data to be safe from malware and hackers but what we don't realise is that sometimes we unknowingly invite these undesirables into our devices. Hence, it is important for all iPhone owners to know what these threats are and how you can build a secure platform in your malware-free Apple devices.
It is also widely known that the Apple operating system is safer compared to Android phones because the abundance of Android users far surpasses Apple users, making Android devices more susceptible to fall prey to hackers.
However tight the Apple security is, no device is fully secure because cybercriminals will continually try to find ways to hack into your iPhone. Hence, it is important for you to identify what malware are, how to recognise them, how your iPhones get viruses, and how to apply virus protection to your iPhone to ensure they are malware-free.
What are malware or viruses?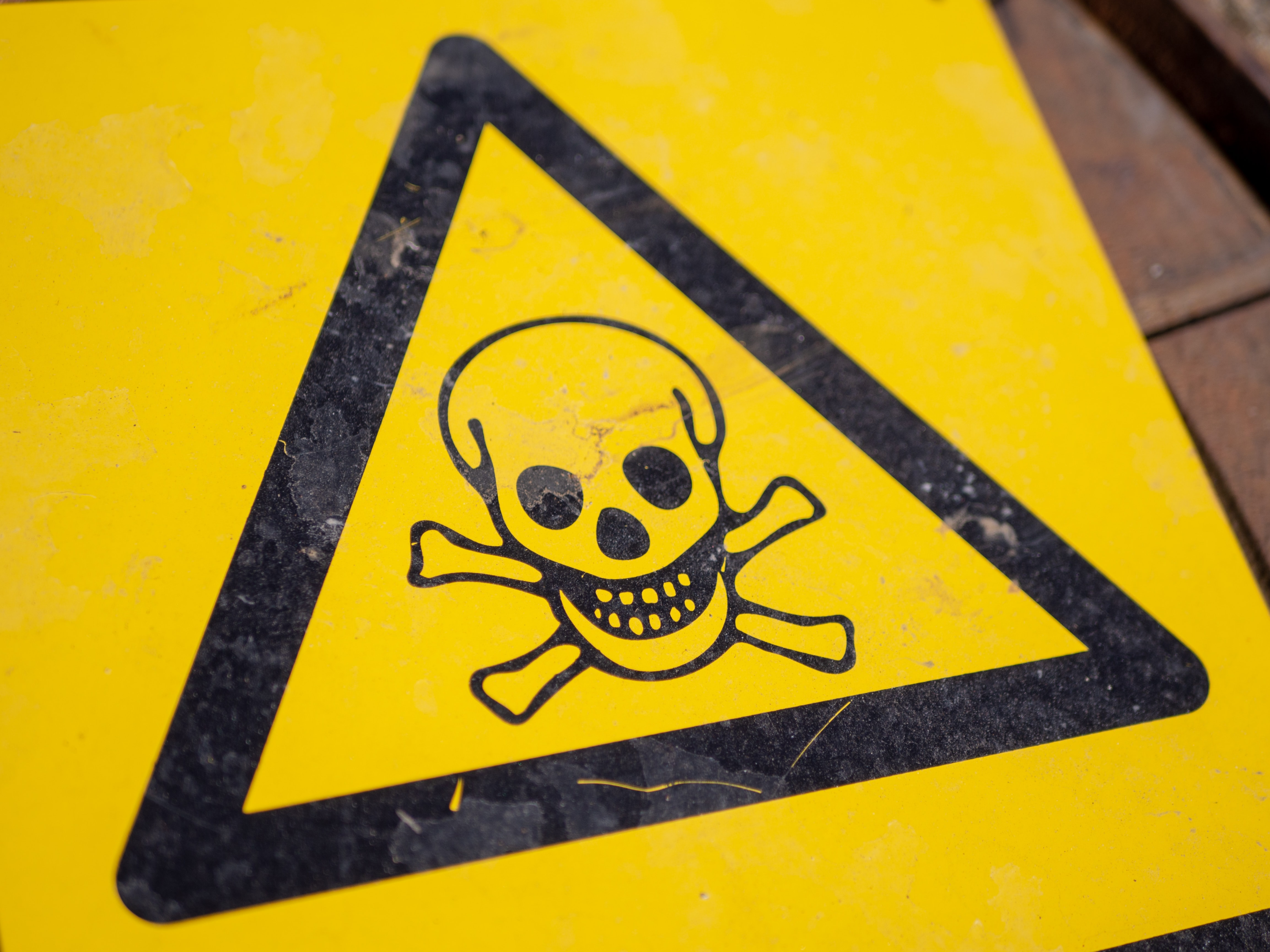 Photo by Mikael Seegen on Unsplash
Malware is short for "malicious software" which is used by hackers to steal data or damage the system of your iPhone. A virus is a form of malware that infects your phone with software bugs to penetrate your personal and browser data.
Though iPhone viruses are rare, malicious software still permeates into iPhones through different means – which you will discover in this article.
Why are iPhone viruses so rare?
iPhone malware is almost non-existent but it is not impossible to be a victim. The good news is, for Apple devices, all the apps in the Apple store undergo a meticulous vetting process before they are uploaded to the app store. This decreases the chances of downloading apps with malware infection from the Apple App Store.
iPhone apps are isolated from other apps and Apple's operating system which reduces the risk of spreading malware from one app to another.
For a virus to destroy or steal data from your phone, it must be able to transfer and spread from one program to another and infect the system with its malicious bug. Much like the spread of viruses in our bodies. Hence why iOS users are encouraged to only download apps from Apple's app store to ensure top-notch security and avoid iPhone malware.
Can iPhones get viruses?
The short answer is, yes, they can. Even though iPhone malware and viruses are almost unheard of, it does not mean they do not exist. iPhone app developers work hard to ensure that the apps are not susceptible to viruses but your actions may expose your device to security risks without your knowledge. How does your iPhone get viruses then, you ask?
Well, read on and educate yourself so that you can avoid becoming a victim of malware threats.
How does my iPhone get malware or viruses?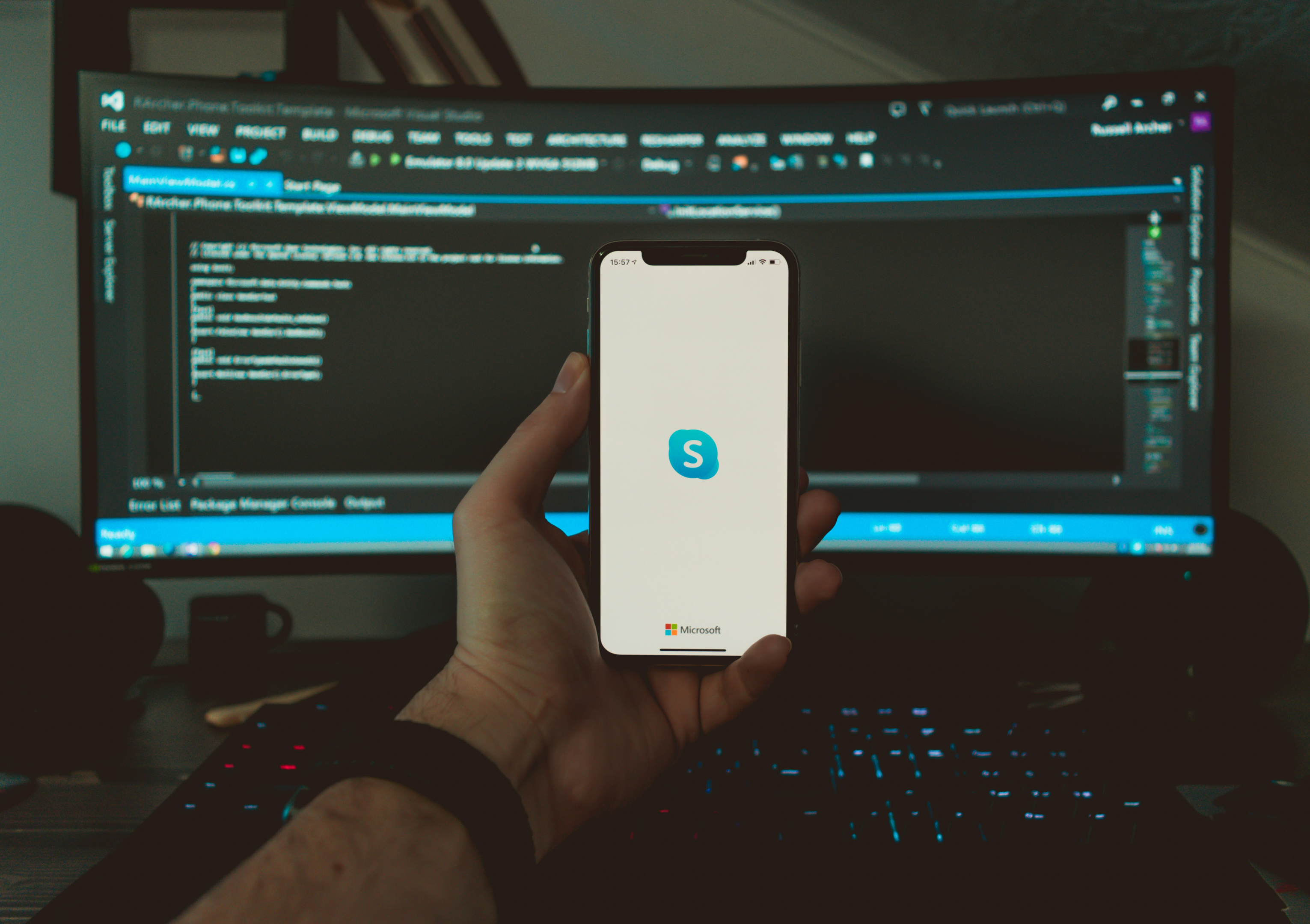 Photo by Mati Flo on Unsplash
How can I get malware on my iPhone?
When you jailbreak your device
Jailbreaking is to remove the security measures that ensure the safety of your iPhone data. Although it enables you to customise your Apple operating system beyond the default settings and install apps outside the Apple store, it exposes your iOS devices to other malware.
A jailbroken device is an easy target for hackers because malware infections can come from the third-party apps that you download outside of the Apple app store.
When you open strange attachments or click on unverified links
You may have received strange emails or texts messages that prompt you to click on fishy links, download an attachment, or even download software that removes malware and viruses.
DO NOT ENTERTAIN!
This is the act of phishing, my friends. Cybercriminals send you malware through the links and attachments so your iPhones get viruses that steal your data and meddle with your phone's system.
If you notice some misspelt words or messages with many grammatical errors in the unsolicited email or text messages, immediately delete them or mark them as spam, because they are most likely to be phishing scams.
When you don't check permissions requested by the app
Always check the permissions requested by the app before installing them into your iOS devices. If you notice anything suspicious about the request, abstain from downloading it or remove it if you have installed it. Prevention is better than cure.
Can my iPhone get hacked?
Although Apple devices are relatively secure, it is still possible for your iPhone to get hacked. You will learn more about this as you read on. Do not take the iOS security for granted because viruses may still infiltrate your device if you are not careful enough.
Can iPhones get viruses from websites?
iOS devices have a slim chance of getting malware from websites, but they can get viruses, especially when you browse unsafe and infected websites.
Hackers can implant malware through these websites and collect your data but they're usually short-lived because of Apple's requirement to regularly update their devices to the latest software.
The good news is that iOS devices have very low chances of getting malicious threats compared to android devices because of the strict security that comes with Apple products.
How do I know if there's a virus on my iPhone?

Photo by S O C I A L . C U T on Unsplash
How do I check my iPhone for viruses?
Are you starting to get worried about your iPhone now that you discover that it CAN get viruses?
Don't worry, there are ways to go around it. You can detect the presence of malware in your device by recognising how they appear on your iPhone by checking out these behaviours:
My phone is experiencing pop-ups
If a pop-up appears on your phone when you close a browser or when an app is active, it can be a sign of malware infection. Do not click on the pop-up link and uninstall the particular app to avoid the situation from getting worse.
My phone is overheating and my battery drains quickly
Is your phone overheating? Infected apps make your iPhone hotter because it consumes a lot of power so it makes your device work harder than usual. In turn, your battery will drain quickly to accommodate the sudden surge of power. When this happens, take care to remove the malicious apps immediately.
I experience an increase in data usage and phone bill
Have you noticed an increase in your data usage which results in a spike in your phone bill? If your answer is yes, then it could be caused by malware. Open your iPhone settings to check your data usage to ensure nothing is amiss. Malware can also send messages to premium services which increases your monthly payment. So, observe your phone's activities once in a while to ensure that nothing suspicious is at play.
My apps keep crashing
If you notice that one or more apps keep crashing, it may be caused by a virus. Don't take the risk and immediately delete that malicious app so you can have some peace of mind.
Unfamiliar apps keep appearing
Do you see unfamiliar apps on your iPhone which you don't remember ever downloading? Marie Condo that app and discard it from your life because it sure won't spark you any joy.
How do I protect my phone from malware or viruses?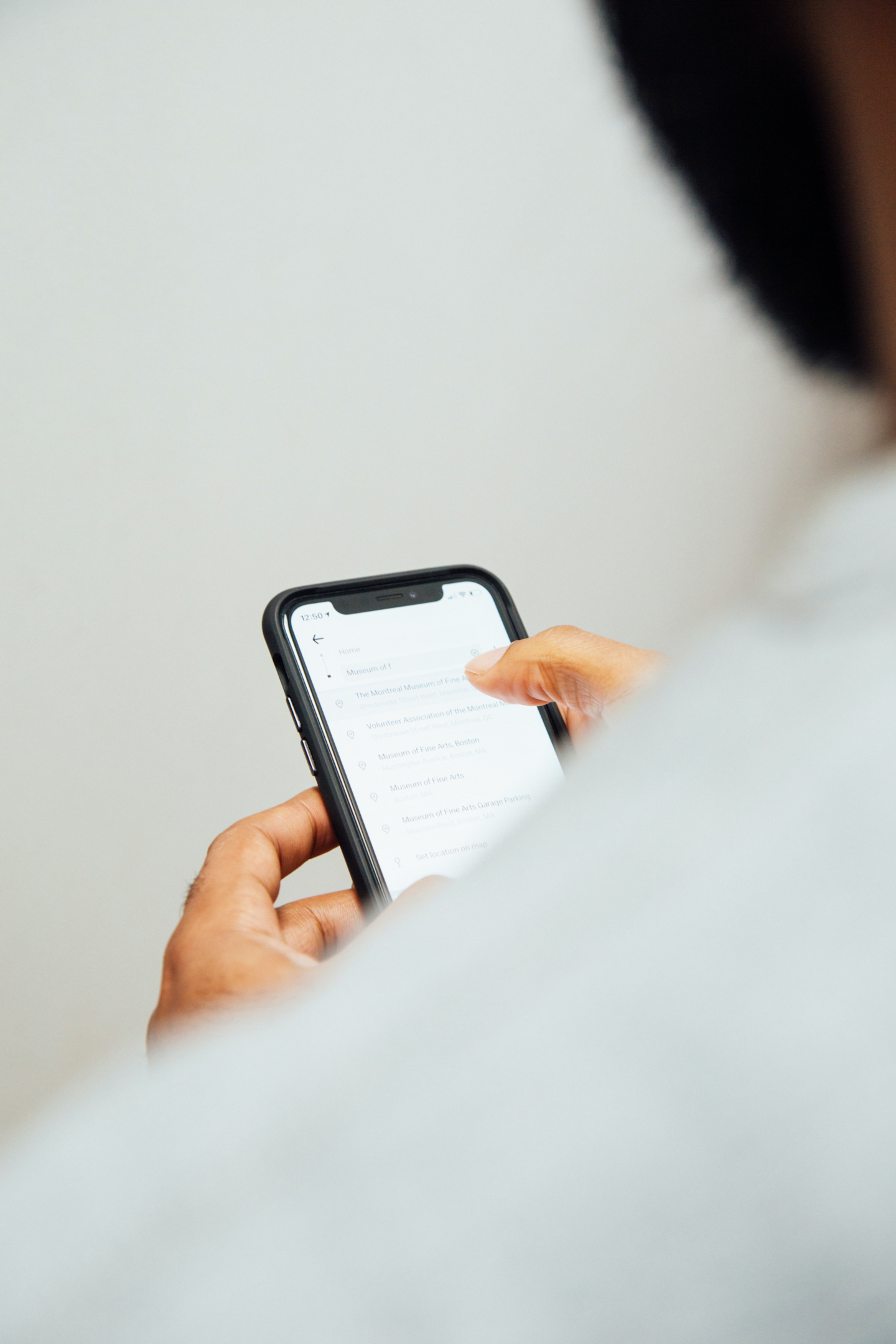 Photo by Charles Deluvio on Unsplash
How do I remove viruses from my iPhone?
The process of an iPhone virus removal is not complex and can easily be done with a few clicks. So fret not, iPhone users, you can still save your phone from malware infections. Follow the steps below and you're good to go. Before that, do scan your device for viruses first as the initial step.
Remove suspicious apps from your iPhone
Delete apps that seem suspicious or cause problems since you started downloading them.
Clear history and website data from Safari
Remove the history and data from your web browser to recover them from infected websites. Follow the steps below:
Settings app > Safari > Clear history and data
Restart your iPhone
Restarting your phone is an old trick that always helps to fix any technological issues or bugs. However, if you still encounter problems with your device, go to the next step.
Restore your iPhone to factory settings
Restore your iPhone to its factory settings to effectively remove any malware as your final option lest all other alternatives fail you. To do this, follow these steps:
Settings app > General > Reset > Erase all content and settings.
However, remember to always back up your data in iCloud first.
What can I do to protect and prevent?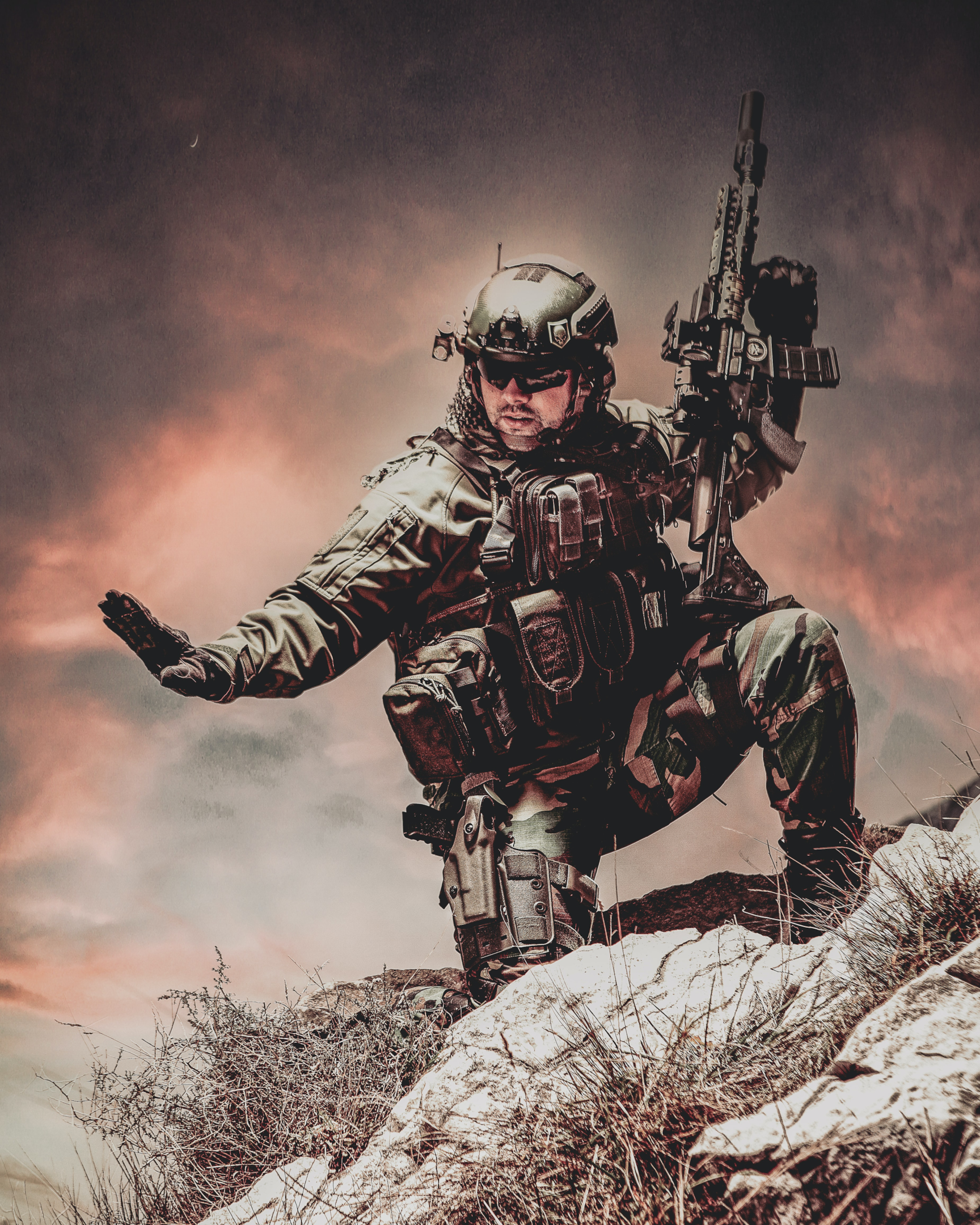 Photo by Damir Spanic on Unsplash
The most important thing you can do is to not jailbreak your iPhone for the sake of the extra liberty you can enjoy that Apple security has restricted you from. Jailbroken iPhones allow malware to access your confidential online and personal information. It will also jeopardise other apps on your device which are otherwise virus-free.
Why expose your iPhone to security risks when you could protect your personal data from being breached?
Furthermore, taking all these precautions is better than getting a brand new phone. Trust me.
You can also follow the steps below to further protect your iPhone device from malware:
Keep your operating system updates turned on
Updating your iPhone's operating system regularly defences your device from malicious software. The latest version of iOS also prevents you from needing to rid your iOS device of viruses because Apple's latest security updates are meant to provide the strongest security possible whilst continually protecting your apps from infections by fixing any existing bugs.
Steps to achieve an updated iOS are as follows:
Settings app > General > Software update > turn on automatic updates
Use an iOS security app
For extra protection, you can also download security apps for your iOS. You can choose from a range of free iOS antivirus apps such as Kaspersky Security Cloud, Avira Mobile Security and McAfee Mobile Security, or paid ones such as Avast Mobile Security or Norton Mobile Security. Paid iOS security apps offer more protection, of course, but if the free antivirus app is good enough for you, they are more than sufficient.
These security apps enhance the protection against iOS malware which the iOS doesn't cover sufficiently. Some of the services they provide include securing your Wi-Fi network to ensure that hackers are not able to get through to your device through websites or Safari, notifying you of any security breaches, and checking for weak system settings in your iPhone.
Whichever security app you've chosen, they aim to keep malicious software from accessing your iPhone data.
Turn on automatic app updates
For enhanced malware protection, iPhone users can turn on automatic app updates to improve the app security and fix bugs. Updating the apps can also improve performance by avoiding any issues and introducing new features.
So, remember to update all your apps regularly and get the latest version by following the steps below:
Settings app > App store > Automatic downloads > toggle App Updates to turn it on
Download apps only from the App Store
Apple guarantees you a slim chance to encounter malware apps when you download apps from the Apple store. This is because Apple applies the "sandboxing" technique in its security that isolates programs from one another throughout the system. This isolation decreases the chances of viruses spreading from one program to another throughout the system device, thus tightening the security of all Apple apps.
Be careful when using free Wi-Fi
Take caution when turning on your Wi-Fi on your mobile devices in public. More people are starting to return to cafes to work online now that COVID restrictions are getting looser. While it is convenient to use the free Wi-Fi connection available, be cognizant of shopping online and making bank transactions using these free public networks.
Can iPhones get viruses from free public networks? Yes, they certainly can. Hackers can hack into your data through these free connections. Hence why you should use a Virtual Private Network connection to protect your device. No matter how much you trust your surrounding, you can never be too careful, friends.
The good thing about Apple phones is that they do protect their users from security threats though it does not encompass 100% digital security overall. Hence, a Virtual Private Network can enhance this protection and allow you to keep your data private online.
Some of the best VPN services include ExpressVPN, CyberGhost, and Private Internet Access. Granted, these are paid services, but as I said, if you often rely on public network connections, installing VPNs will save your device from virus infection
Read app user reviews
Always read app reviews before installing an app on your phone to ensure the legitimacy of the product or service. The app reviews will tell you whether it is safe to download and use on your device.
Remember to also read what the apps offer to you as the user and the amount of data you are required to share. If the requirements sound questionable, then save yourself the trouble and look for apps that are more reliable.
Do Apple products need antivirus?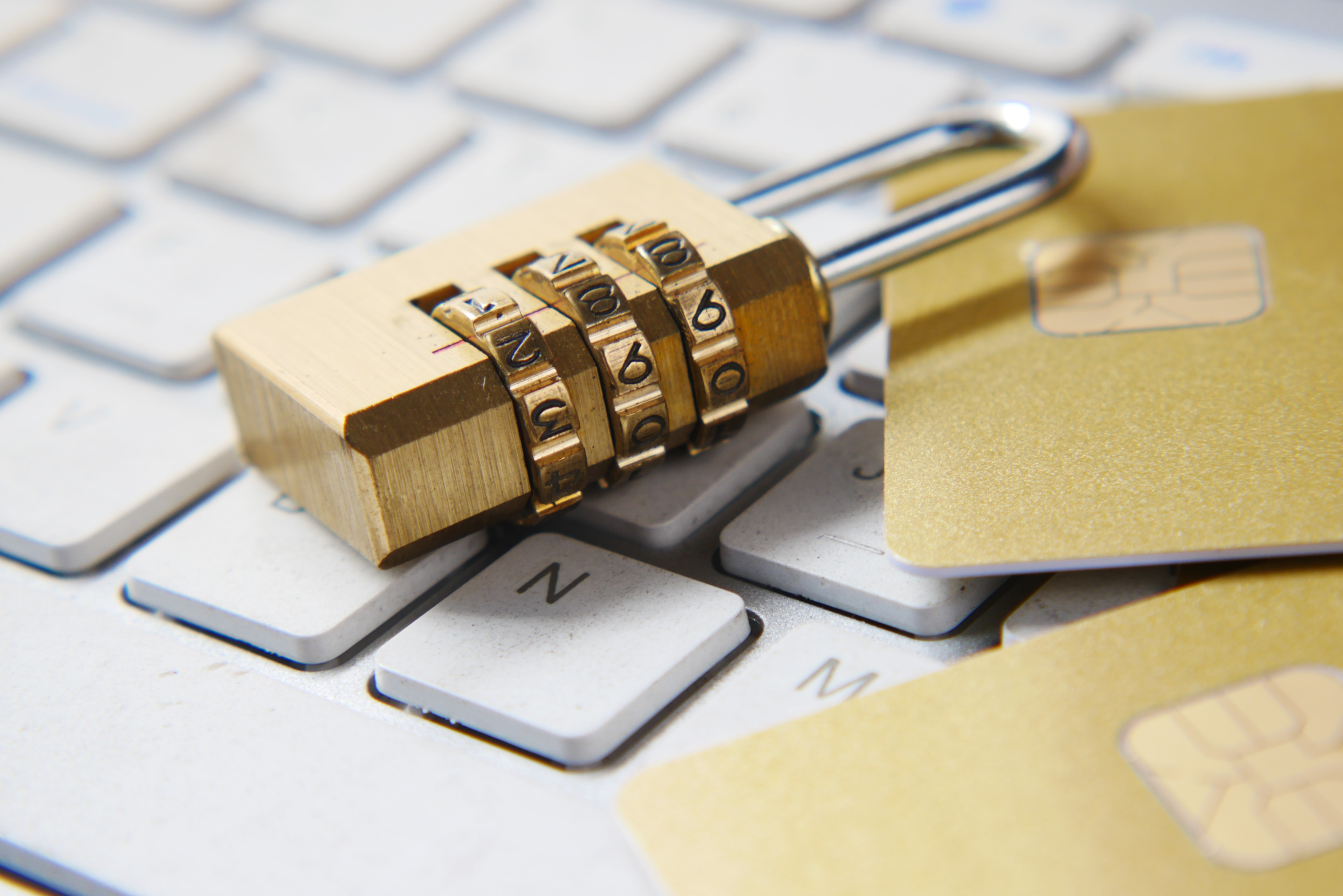 Photo by Towfiqu barbhuiya on Unsplash
Since Apple devices have strong digital security, is it really necessary to install antivirus?
Well, honestly, it depends on you. If you are fine with the amount of security that Apple provides to your iPhone, then you can do well without it. But keep in mind that no device is 100% secure.
However, compared to android phones, iPhones are definitely safer because it has built-in security. But if you are still concerned about the presence of an iPhone virus, there are some reliable antivirus software available out there for iOS to give your gadget that extra layer of protection.
How do I backup all my files before resetting my iPhone?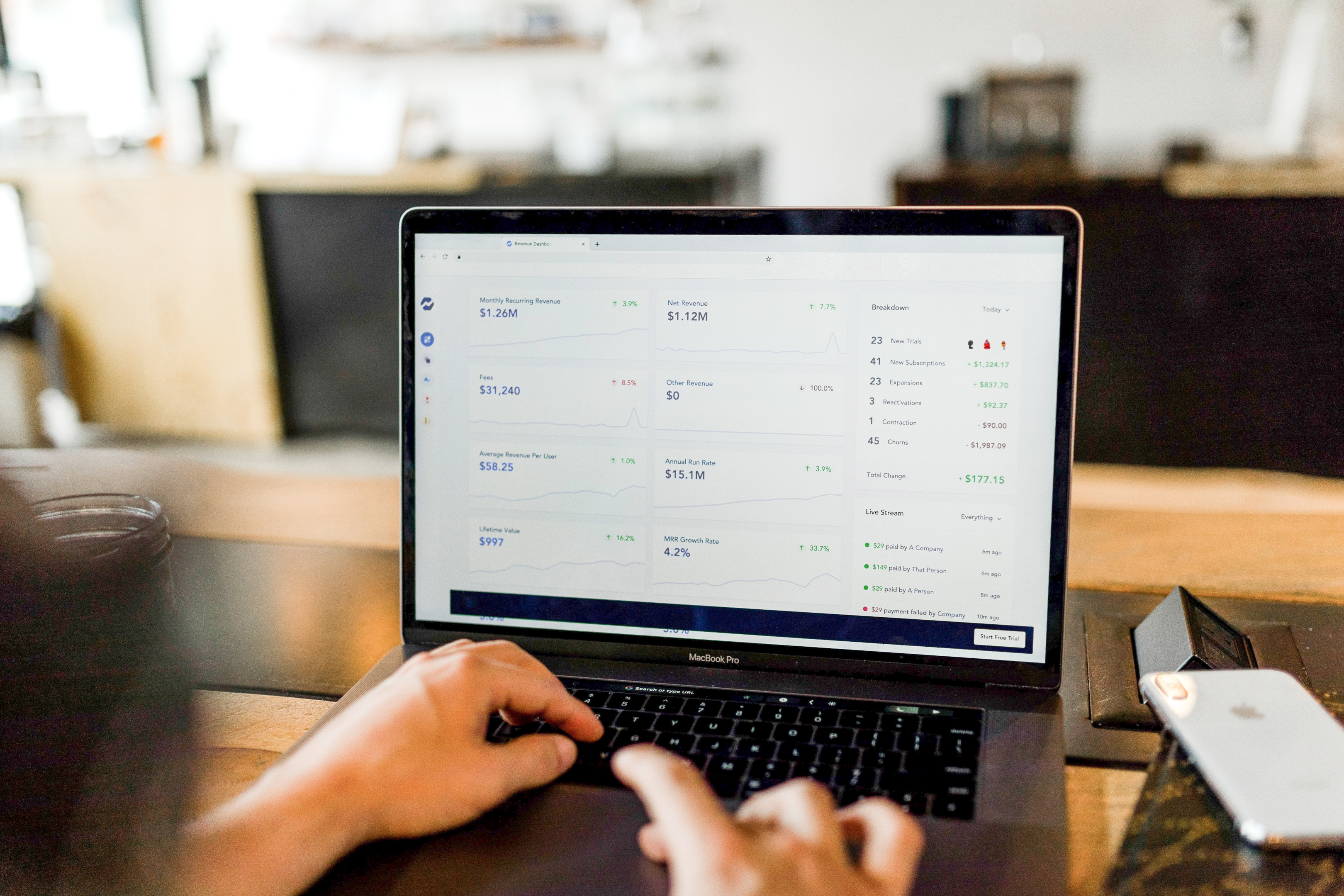 Photo by Austin Distel on Unsplash
Before you reset your phone, be careful not to erase all your data including your contacts, photos and other important data before backing them up in iCloud. I suggest you turn on your Wi-Fi network before doing anything because it requires a lot of data.
Follow these steps: Settings App > Apple ID Profile > iCloud > iCloud Backup > if it's not been enabled, toggle the iCloud Backup to turn it on
After you have saved your data in iCloud and removed any existing malware in your newly reset phone, you can restore the previous backup.
Here's how to do it: Apps & Data > Restore from iCloud Backup > sign in with apple ID > select a backup
Final advice for iPhone users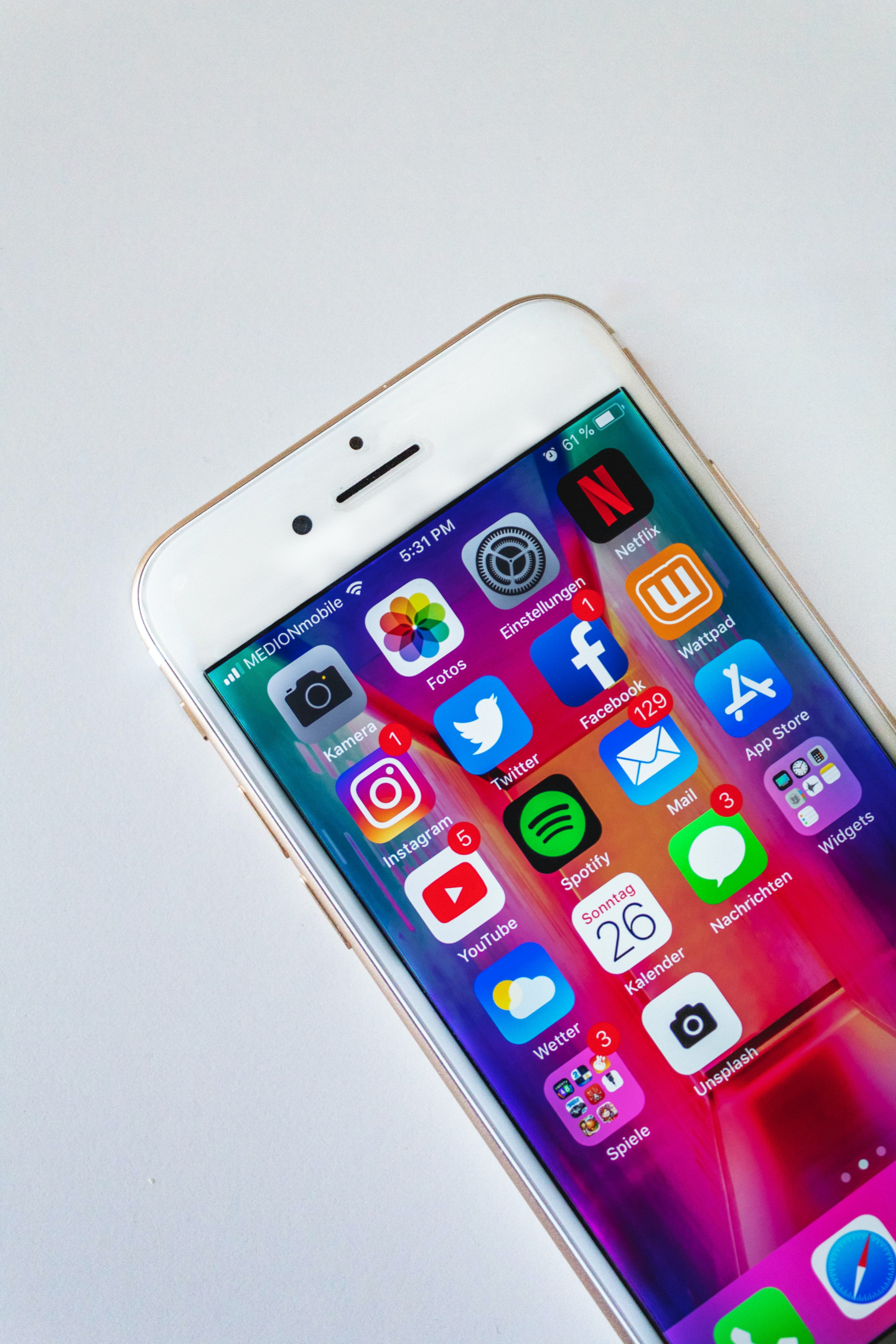 Photo by Sara Kurfeß on Unsplash
To answer your question about "Can iPhones get viruses?", the short answer is yes. Even though your iPhone has built-in security, it is not fully reliable and it is possible for hackers to access your data. Hence, all iPhone users need to remember these important things:
First of all, never jailbreak your iPhone. A jailbroken iPhone is an unsafe iPhone. You are jeopardising your iPhone's protection that Apple has carefully set up for you so do keep that in mind the next time you want to install that third-party app that could potentially contain a virus.
Secondly, keep updating your iOS and your apps to protect them from malware infection. Updating your iPhone regularly helps to fix any bugs that could harm your device and ensure a smoother experience for you.
Lastly, if all else fails, reset your iPhone. But remember to backup your data to your iCloud first before doing this to make sure that they can be restored into your iPhone after. You may follow all the easy steps that have been shown to you for a comprehensive guide.
Conclusion
That is it, fellow iPhone friends. I hope this article has helped you learn a bit more about your device and enlighten you on ways that can help protect your iPhone from viruses or malware. It mostly depends on how smart you handle your iPhone and your awareness about malware infections and virus protection in your iPhone. If you have ever experienced any malware threats in your iPhone before, feel free to share that experience in the comment section below for the benefit of other iPhone users.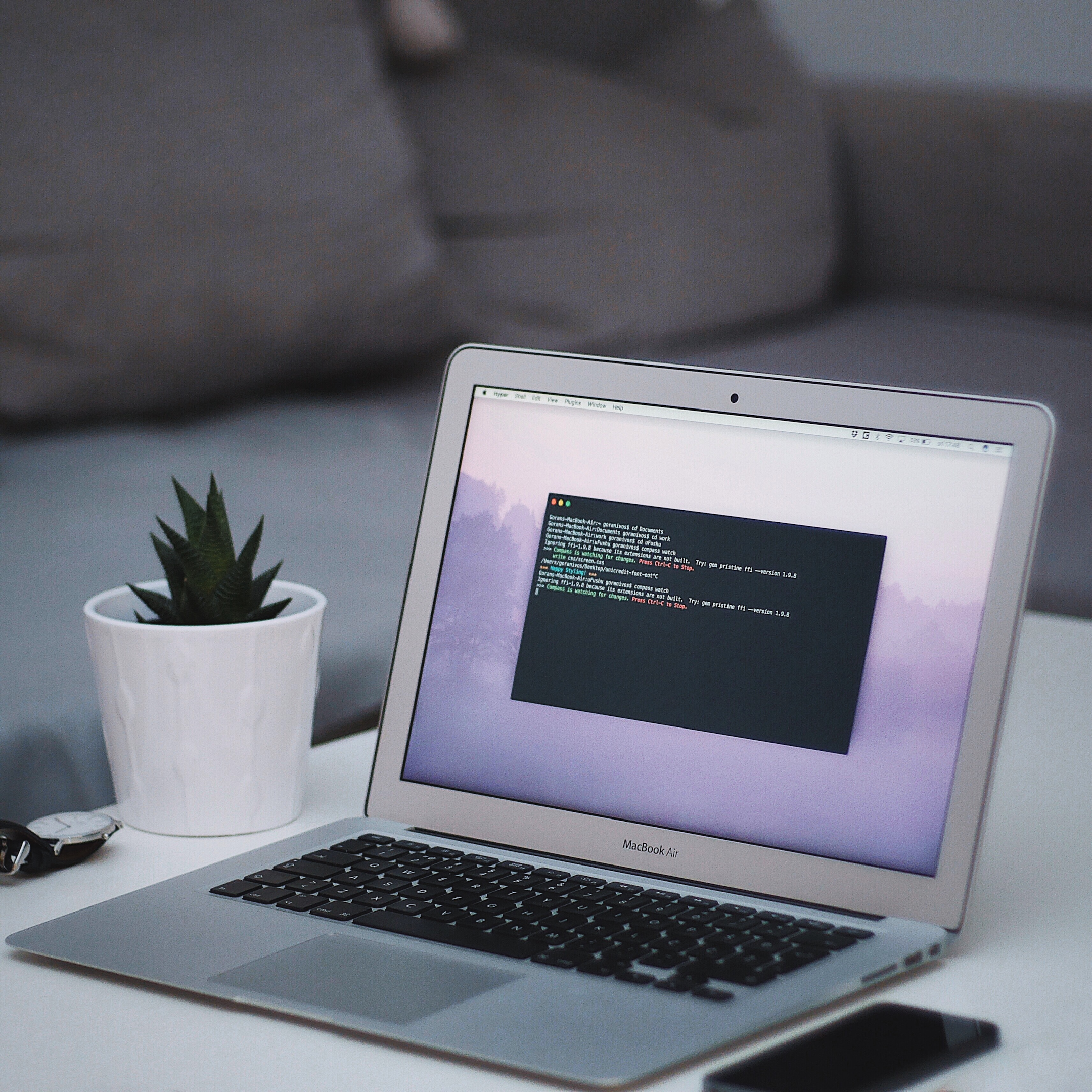 Photo by Goran Ivos on Unsplash