At one point in our lives, we've all asked ourselves, "how can I make extra money?"
It doesn't matter if you're a full-time worker, a part-timer, or a college student – we all want to know.
Especially with the recent pandemic that cost many of us to become jobless or barely hanging on.
Here are some ways to make money with your smartphone, no matter if you're at home or at the office.
Before that, let's get one thing straight – you don't make money without putting in extra work.
Making money online requires consistency, hard-work, and a little bit of an effort.
Before you jump right into this, be prepared to hustle.
As mentioned earlier, you can earn money online, with the help of your smartphone.
Ever heard the phrase, "you're always on your phone" before? Maybe from your mom or a friend?
Nowadays, using your smartphones can literally earn you some extra cash.
Gone are the days where being on your phone is depicted as rude.
And it's quite shocking how easy it is to earn extra money online.
How to make money from your phone?
In this article, I will break down the ways on how to make money from your phone.
Warning! It will be a long read, but I promise it will be worth it.
Listed here are a couple of ways to make money from your cell phones, ranging from selling used items to downloading money making apps.
And yes, it's legit and it's real money.
Make money by selling online
Let's start with an easy one – sell items that you don't need or use anymore.
If you have a lot of stuff you want to get rid of while wanting to make money along the way, you've come to the right place.
Handcrafts
If you love receiving hand-made gifts from friends or enjoy buying handcrafts from strangers, chances are other people do too.
And if you have a knack for it, why not take it to Etsy?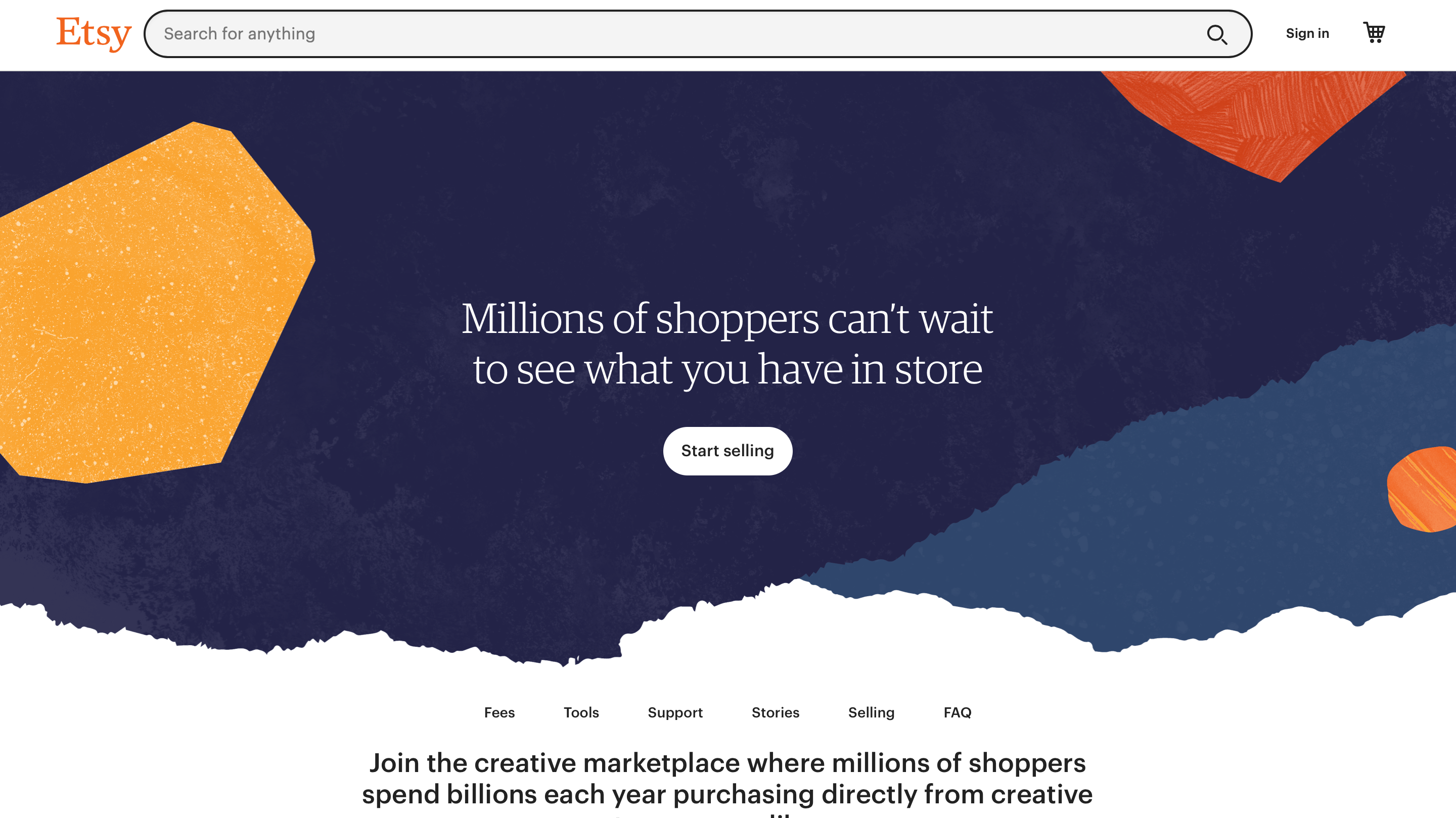 Etsy is commonly known as the platform for vintage and handcrafts.
Plus, it gives you an international reach, meaning not only are your goods advertised locally in Malaysia, but also internationally.
How cool would it be if your handmade gifts reached London?
Pretty cool, I'd say.
Here's what you need to know as a newbie seller on Etsy –
You must be 18 year old and above to start selling, according to Etsy's TOC.
You are required to pay a listing fee of RM0.84 (or $0.20) for items to be listed on the popular websites. Listings will be active for four months, or until your items are sold.
Every item sold, there will be a 5% transaction fee on the sale price, including the shipping fee you set.
If you accept payments through Etsy Payments, there is a 4.5% + RM2 payment processing fee with every sold item.
There is also a 15% Offside Ads Fee where Etsy advertise your items across the web through Offside Ads. It is optional for most sellers and you will only need to pay based on how much you make in sales on Etsy in the past year.
In case you're still on the fence with selling on Etsy, read it here to fully understand how it works.
So, what can you sell on Etsy?
There are three types of item categories that you can sell on Etsy, which include handmade goods, vintage items, and craft supplies.
One main reason why people go on Etsy is to find unique items.
Normally, these items can't be found in regular shops, so buyers go on Etsy looking for these one-of-kind goods.
You can even turn a one-time sale into a business and generate a passive income.
How it works
Download the mobile app Etsy and use the Sell option in the app to manage orders and to communicate with buyers.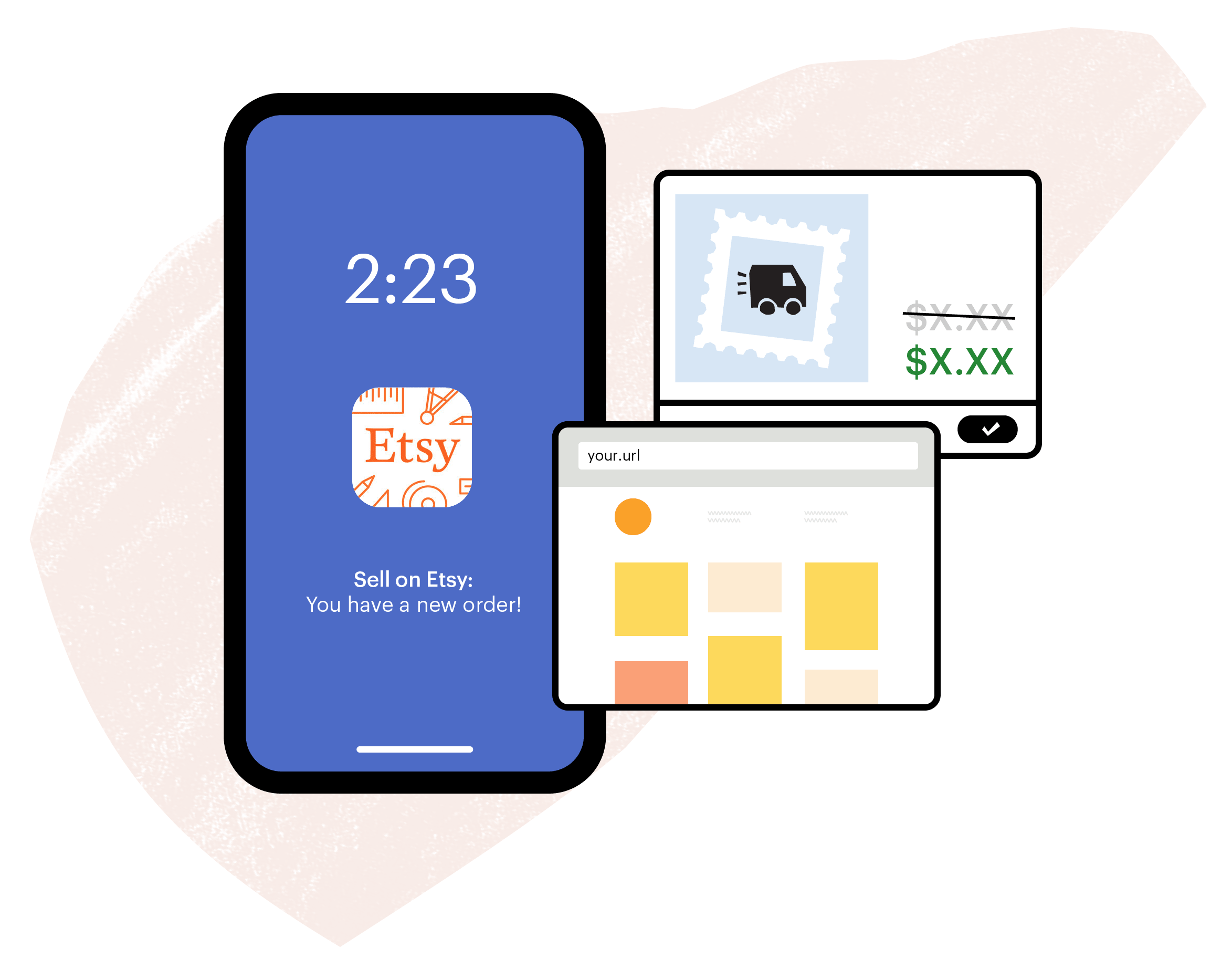 Etsy Payments also made it easier for sellers to receive different payment methods such as PayPal cash, Apple Pay, credit and debit cards and Google Wallet.
Preloved items
Do you have any old or preloved items that you want to sell?
If you have any used furniture that is still in mint condition, preloved clothes that you've outgrown or books that you don't need – don't throw them out.
Instead, sell them online.
With the help of the Internet and technology, selling online has gotten quite easier than before.
You can sell your preloved items on Mudah.my and Lelong.

If you have old CDS laying around in your house or cell phones that you don't use anymore, check out Decluttr.
Decluttr lets you shop and sell used technologies and gizmos online.
How it works
Download the app for free and sign up for your account. Next, start listing your gadgets online for a free instant valuation.
What it does is Decluttr helps you list your gadgets' prices for free for about a month. This gives you ample time to find some other better gizmos.
If you're selling CDs, games and DVDs, take a snap of the barcode and you're all set.
When a buyer places an order, you can start packing your items to ship out.
The best part about Decluttr is it offers a free shipping label.
Once your package arrives at their warehouse, their expert team will wipe off any data in your tech devices before delivering them to your customers.
No need to worry about deleting any data beforehand, they'll do it for you.
As for payment methods, Decluttr offers direct deposit to your bank account or through Paypal cash.
Sell your photos as stock images
Did you know that you could sell your photos?
Yup.
You read that right.
The pictures you take can literally earn you a few bucks.
Introducing FOAP. This app pays you to sell your photos as stock images.
FOAP is a mobile app that is easy to download and is completely free. You can download it in your iOS app store or Google Play store.
This mobile app lets you be their content creator where all you have to do is take pictures and upload them in their feed, much like Instagram.
The only difference is you get paid whenever a company or a brand uses your photo.
How it works
All you have to do is go about your daily life and take as much as pictures as you can. Upload them on your feed with a caption and put a tag.
Once a company or a brand takes notice, they'll buy it from FOAP Market. The profit FOAP makes will be split with you 50/50.
When a brand takes notice of your photos, they might want to use them in their advertising campaigns. That's when they contact you to buy the photos from you.
In FOAP, you can even sell and resell the same photo as many times as you please.
Sell your data
After learning that privacy is easily attainable by hackers, downloading an app just to sell your data might seem suspicious.
Believe me, I get it.
However, with the right app, you have nothing to worry about.
DataCoup is notably known as "the only company that helps you sell your anonymous data for real, cold hard cash".
How it works
Simply download the app and connect it to your various social media apps such as Facebook, Twitter, Instagram and LinkedIn.
The app will comb through your data for market value and you'll get paid whenever your data is purchased.
Seeing as this app requires you to allow all access to your data, I suggest to do more research on this app before downloading it.

Fill out online surveys
Back then, taking surveys gets you nothing but a free pen. If you're lucky, you might even get a stress ball.
Paid surveys on the other hand helps you earn money. All you have to do is sign up on a website for free and answer a few surveys.
It won't take too long for you to answer survey questions, you could even do it while waiting for a cab.
Malay Surveys is one of the most popular survey apps in Malaysia that is both free and easy to use.
How it works
First, you will need to sign up using your email and and join a couple of survey companies. Choose any company you like and follow their instructions to register your account.
Once you've completed your registration, you can start completing surveys to earn cash rewards and points and that's it. It's that simple.
You can get paid up to RM5 for one complete survey. It's not a lot but at least you're receiving a few extra income.
Other than cash, you can also get free gift cards and discounts as rewards.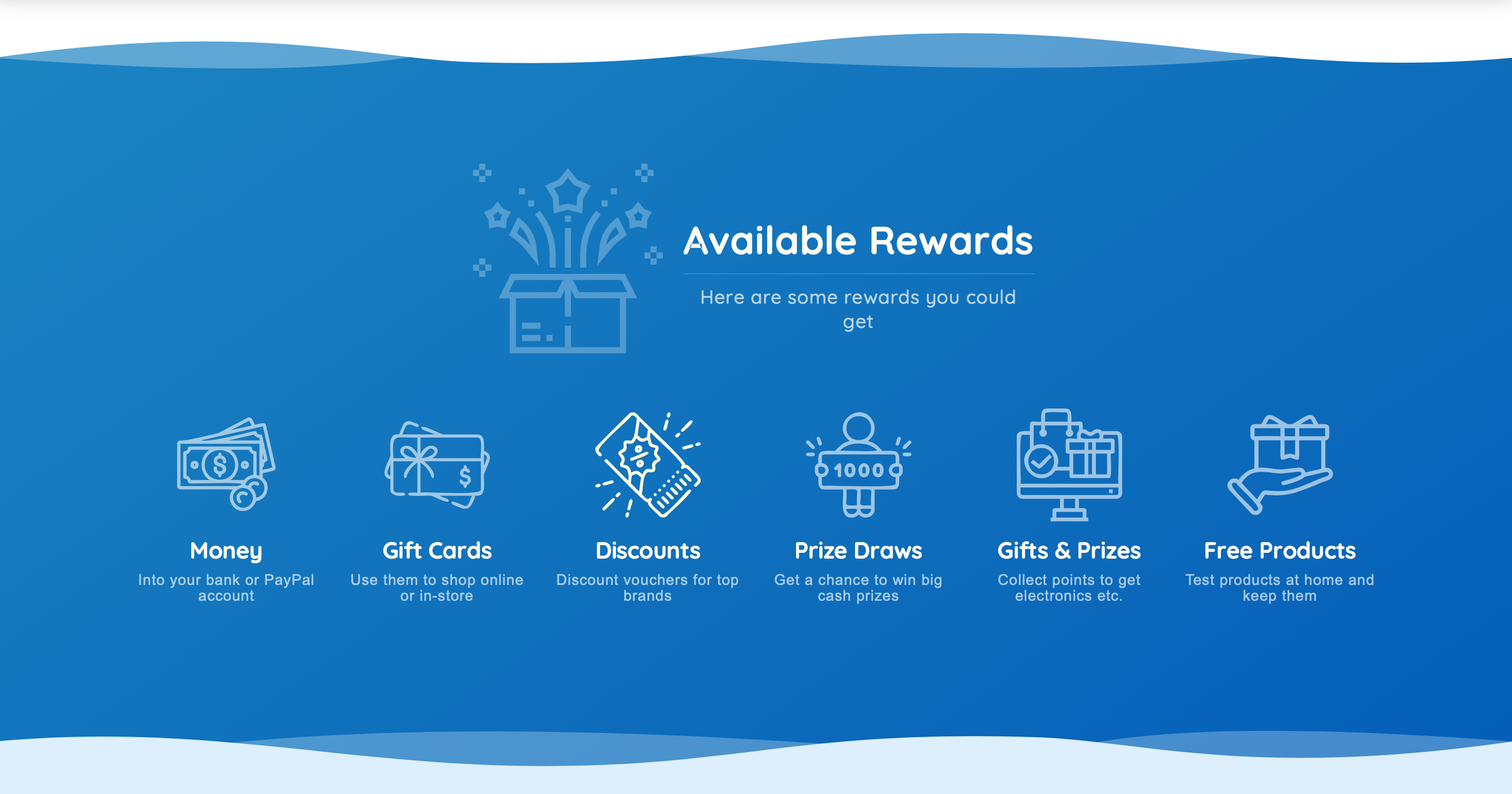 Take up user testing gigs
Have you ever wondered what it's like to be guinea pigs?
Not the actual animal, but being the subject of an experiment.
Well, wonder no more because there are some brands who would actually pay you to be their user testing participant.
It won't require you to run through a maze, but there is a prize waiting for you at the end of it.
Brands and companies will always want to know what consumers really think about their products but with so many internal and external duties to do, it's hard for them to keep track.
This is where UserTesting comes in.
UserTesting helps brands and companies get raw feedbacks from its users.
How it works
UserTesting pays every user $10 for each 10-minutes testing. All you have to do is share your experience with a product, record and upload it.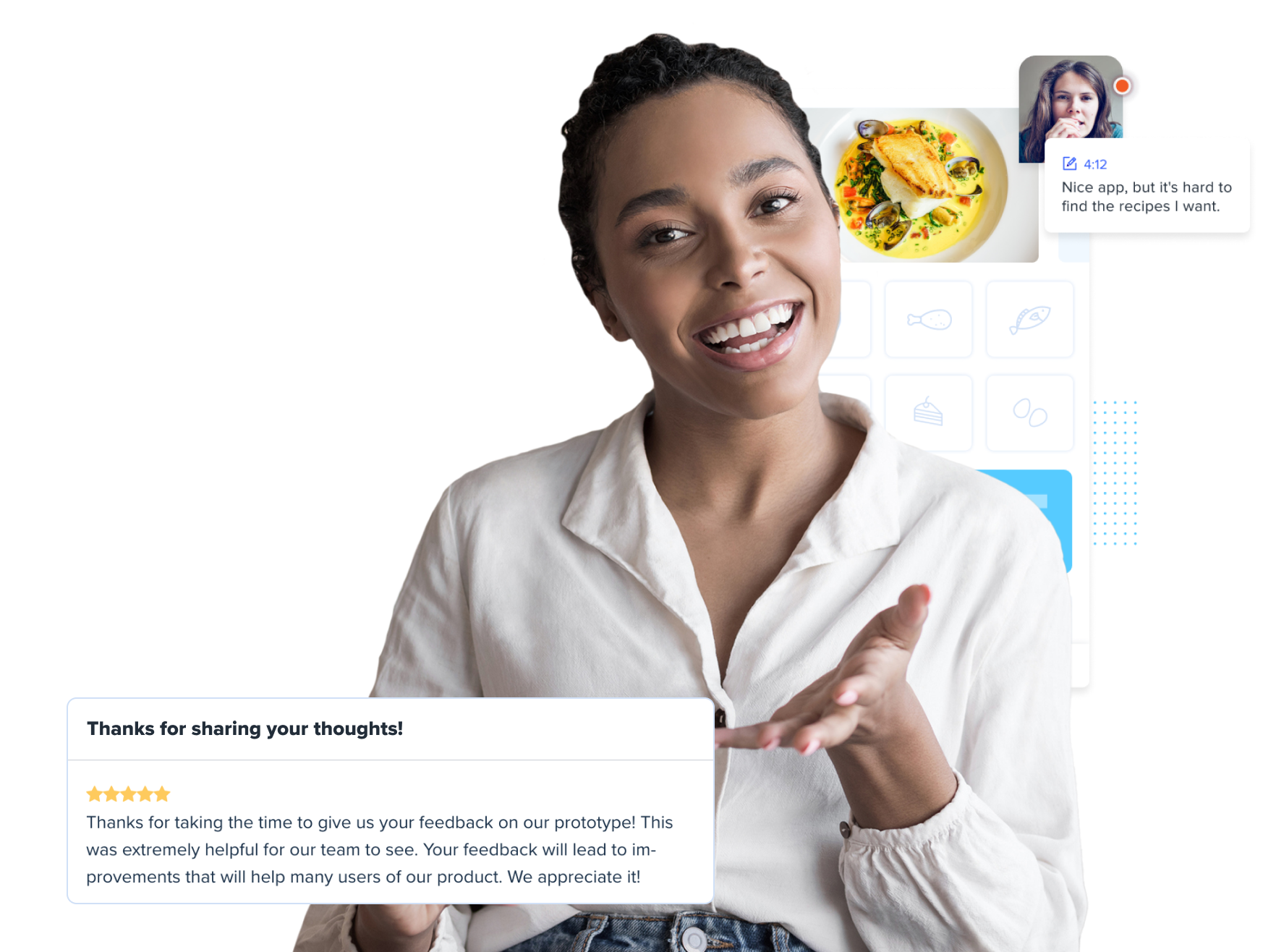 As simple as that.
Although it won't cover your whole rent payment, it's still a great short-time gig.
Plus, your feedback will help companies and brands perfect their products for you and for other people.
Play games and watch videos to earn extra cash
If you enjoy playing games on your mobile phone, check out these game apps that could help you earn a few extra cash.
These days, gaming companies will pay you to "act like a normal gamer" as you stream online.
You can also get paid by playing games online.
One gaming app in particular is Mistplay.
Mistplay allows you to play games on your phone while building points in their loyalty program that rewards you for engaging in their app.
Seems easy, right?
However, there is a downside to this. Only Android users can benefit from this as this game is only available on Google Play.
How it works
Once you've downloaded the Mistplay app and created an account, all that is left is to disable power-saving on your phone that allows the app to run in the background.
This is so Mistplay can keep track of how long you spend playing games in order to determine how you should be rewarded.
Safe to say, the longer you play games, the more points and prizes you stand to earn.
There are a variety of games you can choose to play and with each game, you will need to meet its own requirement to receive Mistplay in-game currency called 'units'.
So be sure to read the rules and regulations as you play to earn more rewards.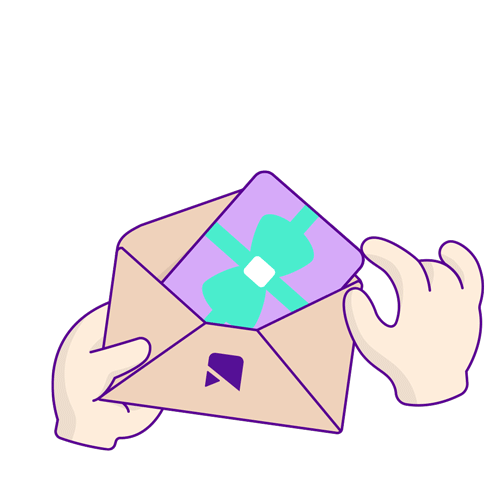 Like Mistplay, Current Rewards rewards its users for playing games. This app is available on Apple store and Google Play store.
Not only that, you could even get paid for listening to music. Imagine listening to Adele while making money.
How it works
Download the app, create an account and play curated radio stations to earn points.
There is so much you could do to earn in-app points such as playing games, watching videos and completing surveys.
You could even redeem in-app points with gift cards, physical items and electronics and donations.
There are other mobile apps that could help you earn money on your phone, one of which is Swagbucks.
Swagbucks is a mobile app that combines shopping, taking surveys, watching videos and playing games in one app.
How it works
Once you've downloaded the app, you can enjoy its freebies and cash just by registering an account.
Redeem your in-app points with gift cards to your favourite retail shop or receive cash back from PayPal.
Download an investment app
While a lot of the apps here require you to do the bare minimum to earn some cash, you might want to spice things up.
Whether you're still studying or just barely scratching the working life, it can't hurt for you to take control of your finances.
And this way, you get paid.
Not only does investment apps get you paid, but it helps double your money and grow your value.
A good investment app for beginners is Acorns.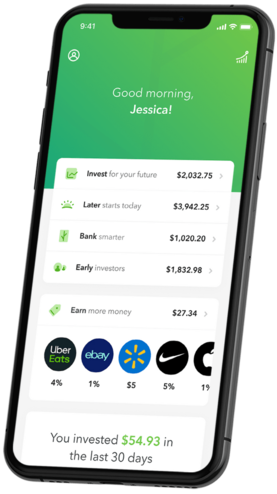 How it works
Acorns functions by rounding up your purchases to the dollar and automatically invests the difference. Acorns is great for beginners because it allows you to invest as little as $1. Even if the money goes missing, you won't even notice it.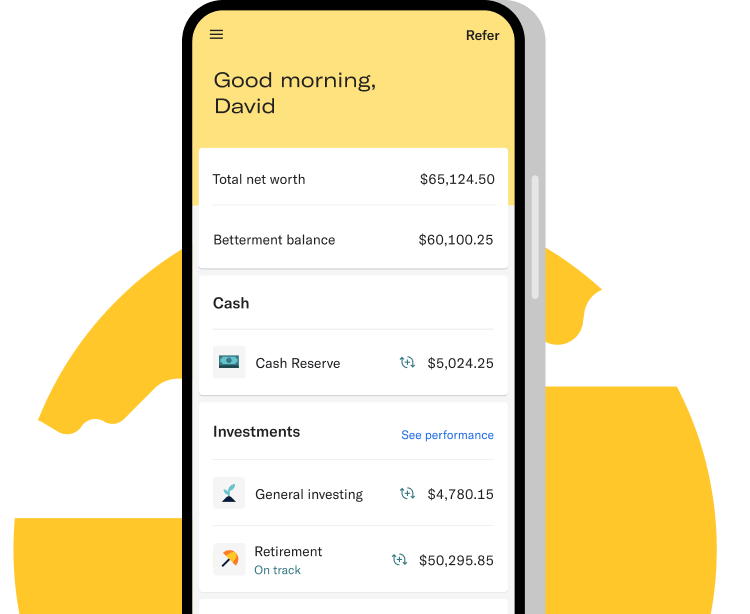 Another great investment app is Betterment.
Betterment is a combination of investing and savings, all in one app (with an annual fee of 0.25%).
Use Betterment to set up personal goals and in return, it will help you create a financial plan to achieve said goals.
Keep track of your investments and make deposits using the app.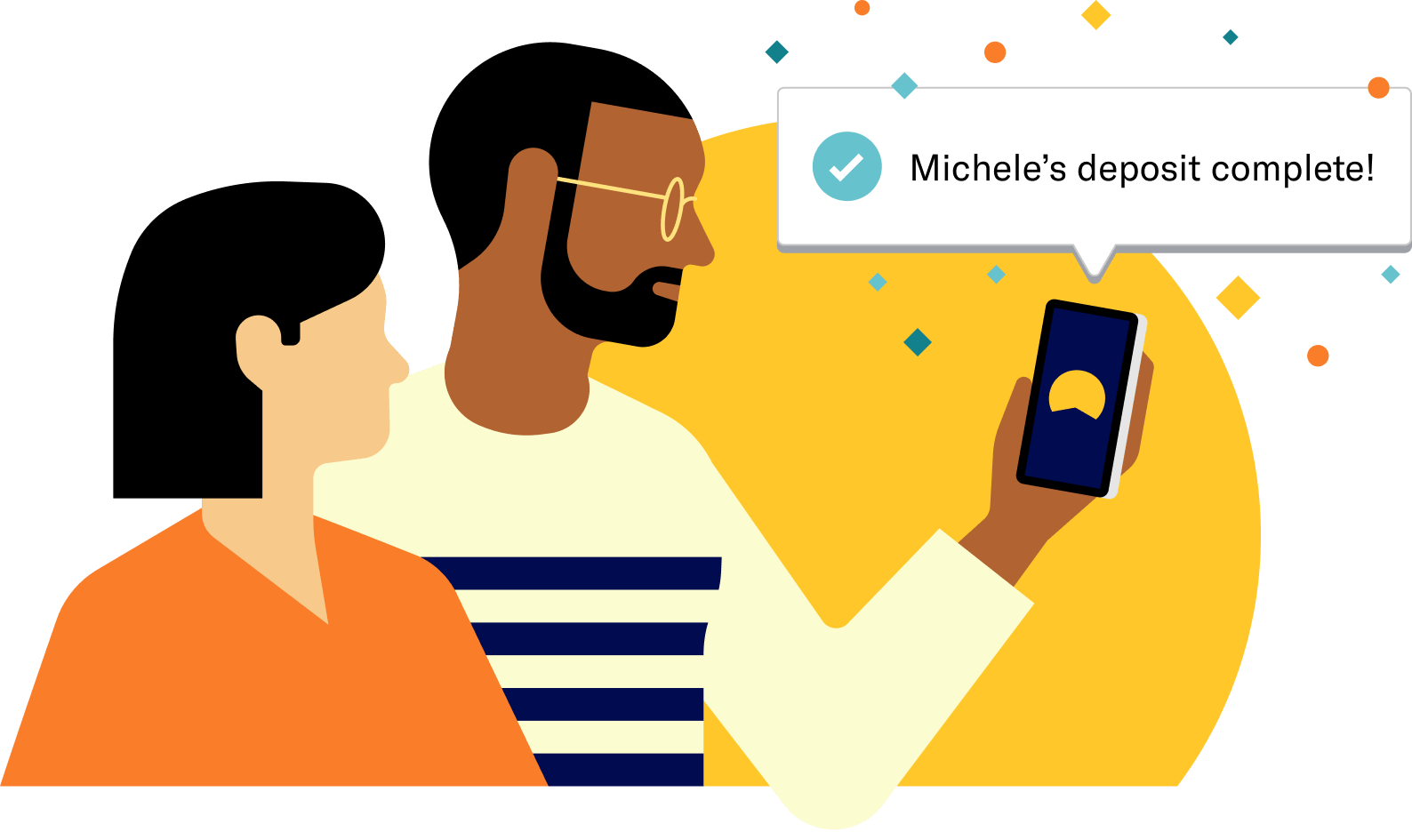 This app is great for those who plan to set up an investment account and allow automatic monthly deposit in the long run.
If you're the type to easily forget about things, this will come as a big surprise to you when you look back at your investments.
You'd be surprise to see how much money you've made.
Shop while you earn money
Shopping gigs
Shopping gigs are also known for being one of the most common ways for people to make money.
With the help of the latest technologies, shopping through online has been made easy with just a scroll.
You could even earn money by in-store shopping.
Whether it's from the comfort of your own sofa or going into the store to shop, Ibotta gives real cash back to its users.
It's like you're getting paid to shop! (which is not, but seems like it).
How it works
There are two ways for you to earn cash which is by in-store shopping and online shopping.
Online shopping – Download the Ibotta app on your phone and go to any online store. Go about your normal shopping routine and once you're done, Ibotta will calculate your cash back earnings automatically.
In-store shopping – Download the app and before you do your shopping, remember to select the items you want to purchase in the app. Sort of like making a shopping list. Once you're done, purchase the items in your list (in the app) and snap a picture of the receipt to receive cash back on your purchases.
Who knew shopping could get yourself more money?
Become a mystery shopper
Did you know that a mystery shopper in Malaysia earns about RM389 salary per day?
Mystery shoppers are earning money just by shopping anonymously.
And the role is quite easy to understand.
They have the same essence as a normal shopper, where you go into a shop, buy a product and pay.
The only difference is a mystery shopper has a deeper purpose when purchasing. Also, it is done anonymously.
One example of a mystery shopping app is Cardas Research & Consulting Group.
Cardas hires mystery shoppers to evaluate their stores and products.
The evaluation has four levels which are customer service, operation processes, integrity and information accuracy.
These are the four types of mystery shopping that Cardas offers, which include in-store, calling, mail and online mystery shopping.
Find out more about the details on these types of mystery shoppers here.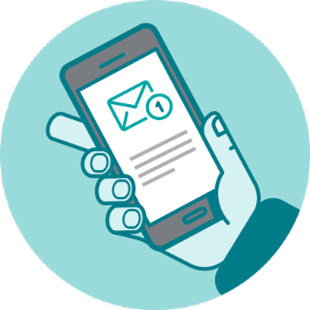 Ipsos also offers a mystery shopping gig on their website, particularly in iShopFor Ipsos.
How it works
Download their app on your phone and register as their mystery shopper. Select tasks that are available in your area and complete its requirements to start making money on your phone.
Become a personal shopper
If you're looking for other ways to make money, might I suggest becoming a personal shopper.
Personal shoppers help those who are unable to do their shopping in person or don't have any experience in online shopping.
These include grandparents who don't have anyone to help them, disabled people, or those who have no time to go to the grocery store.
Other than making money, personal shoppers get the satisfaction of helping those in need (not to mention going out for shopping).
You too can be a personal shopper at Lalamove Malaysia.
All you need is a vehicle (with a valid license), must be the age of 18 and above and have a functional smartphone that supports the app.
How it works
Download the mobile app Lalamove and register as a driver. You will undergo Virtual Training and are required to pass with a minimum score of 28.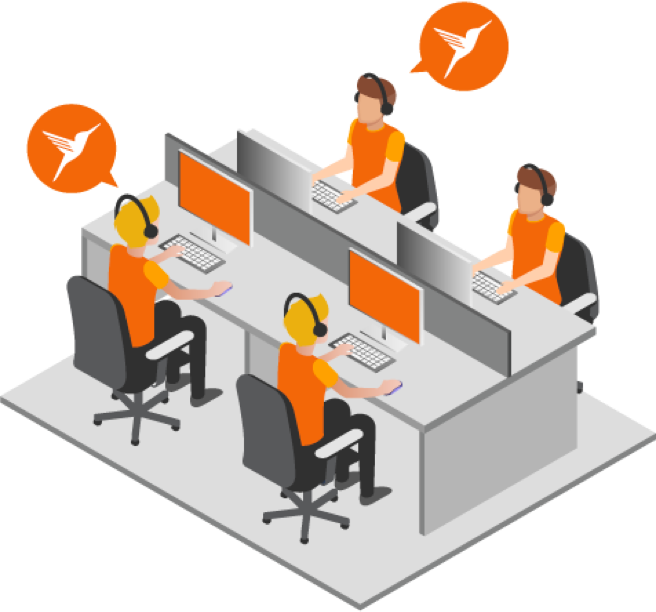 Once you pass the training with flying colours, only then can you start taking orders.
View all available orders and select the ones you want. Pick up your orders and deliver them to respective houses.
And voilà!
You're a personal shopper, or driver.
Download this mobile app that pays for every small jobs you complete
If you're feeling adventurous and looking to earn more money, then this mobile app is for you.
Fiverr is an online marketplace where you can offer your services and get paid.
Best part is you can offer all kinds of services, from writing to video animation.
The choice is yours to choose! (As long as it complies to Fiverr's terms)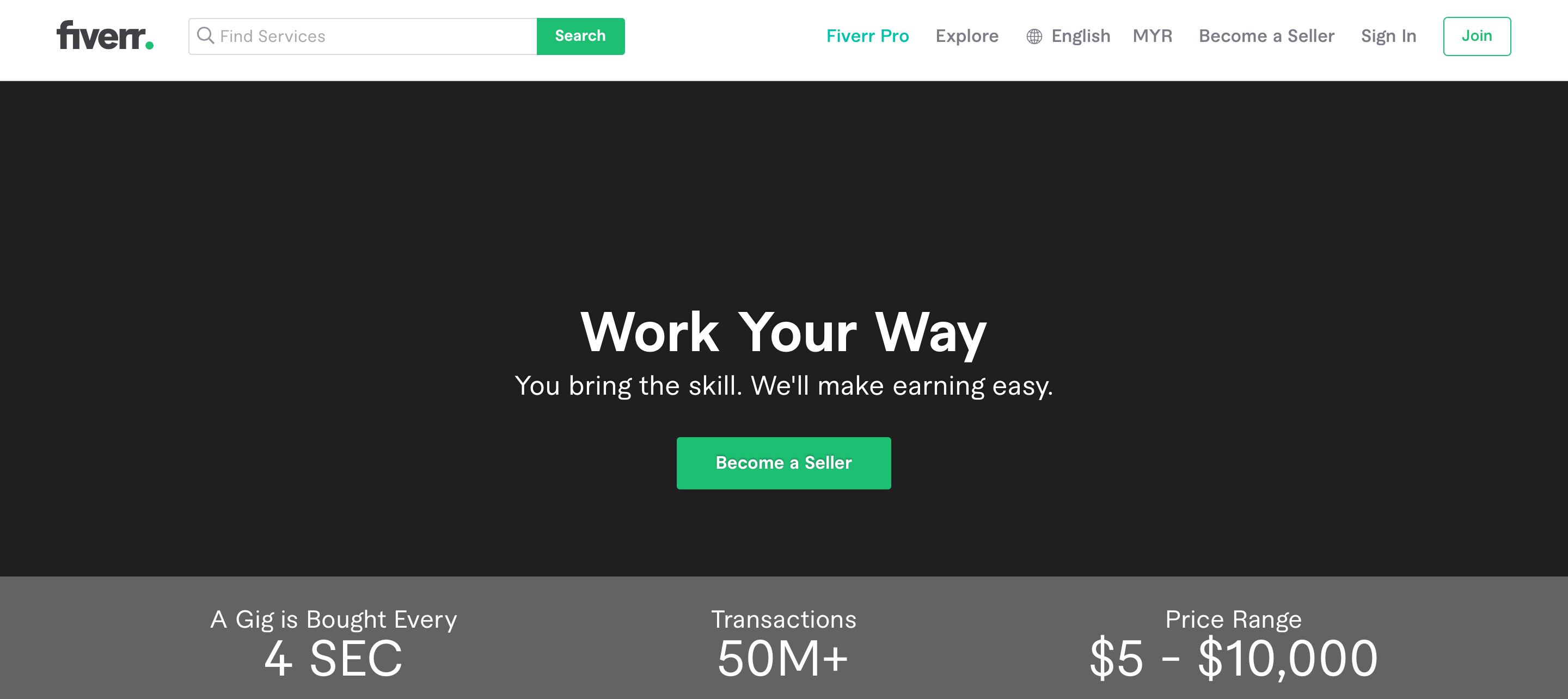 How it works
All you have to do is download the app and sign up. You make your own rules by setting up your own terms and conditions.
If you're a newbie, you might want to put in a little more effort into this and put yourself out there more. Might even consider posting more services to earn more money.
The only downside is Fiverr only pays its users $5 for each completed task. So, it might not be a fast track to being rich.
But if you advertise more services and take up more tasks at the same time, you can make more money online.
Host an Airbnb
Do you like hosting parties? Or dream of becoming a party planner?
If you said yes, then hosting an Airbnb might be a cakewalk for you. Especially if you have a spare room (or place) to list.
In most places, it's easy to become an Airbnb host and usually, it's free.
It will take a lot more work, compared to the other ways to make money but if you're willing to make an effort you'll earn some extra income.
Airbnb offers free listings for hosts and easy how-to steps for beginners.
How it works
Sign up an account in the Airbnb app and start listing any space that you have available.
Next, decide how you want to start hosting by choosing your own schedule, fixing your own prices and requirements for guests. Qualified guests will message you directly if they're interested.
Easy right? (Airbnb will help you along the way, so don't worry!)
Once guests check in, Airbnb will send your money directly using PayPal cash, direct deposit or any other payment methods they have.
Take up a personal loan
This might just be one of the fastest ways to make money if you're in dire need of money now.
For other apps, the how-to steps are quite easy and simple to follow.
One of which is ZipplyLoan.
ZippyLoan provides its users with quick access to a personal loan.
How it works
With ZippyLoan, you can opt for personal loans by filling out a 5-minutes form. ZipplLoan will need to review your credit score in your credit report.
Once approved, your application will be sent to any available loan providers.
Before signing, you can review the loan agreement on the spot. Once the process is done, money will be directly deposited into your bank account the next following day.
Simple right?
Like all loans, you are required to pay back.
Luckily for you, with ZippyLoan, you can pay by multiple instalments and its loan service is up to 60 months.
There's no rush. However, to put your mind at ease, it's best to pay back your loans when you can.
Recap
Here is a recap on ways to make money on your smartphone :
Takeaway
There are multiple ways to make money on your phone and all you have to do is choose one (or two, or three).
The only thing you need is a smartphone.
Your smartphone is your best arsenal when dealing with minor financial problems. Other than the default service, you can make money just by selling photos as stock images alone.
These mobile apps and gigs are not substitutions for your day job, however, it does require you to put in a little more effort into making it work.
While you're at it, you might even have some fun.
Your next step?
Get your smartphone, comb through this article again and find what is best suited for you.