In this day and age, having your mobile phone at hand is as important as breathing air (except, now we have to wear masks). When it comes to phones, there are so many varieties and price ranges. We have high-range, mid-range, and low-range phones.
Mid-range phones lie in between the spectrum because they have the benefits of the high-end phones yet some of the disadvantages of low-end phones. The price range for mid-range phones falls around RM900, up until RM2000.
It makes you wonder if a branded phone is truly worth a few hundred ringgits or thousands more. For example, Apple is rolling out iPhone 13 pro soon, which costs from RM4,899.
When this price shocks (or, not shock) the public, we are here to solve your dilemma on whether choosing which kind of phone suits you the best.
We list 4 reasons you should buy a mid-range phone and the bonus point is we also point out 3 reasons you shouldn't. Let's get onto it.
This is the Realme8 Pro edition.
4 Reasons you should buy a mid-range phone
1. Mid-range phones have fantastic features as the high-range.
Mid-range smartphones aspire to have the same features as the big brand handsets. The Realme 8 Pro price in Malaysia costs only RM1,299 yet has 108MP Ultra Quad Camera and 50W SuperDart Charge, which can charge 50% battery in 17 minutes. It only takes going for a shower to charge half of your phone battery. Isn't it awesome?
Its 176g weight and 73.9 x 8.1 mm super slim design are one to be worth mentioning too. From 6.4′ Super AMOLED Fullscreen and ultra-fast in-display fingerprint scanner, Realme 8 Pro is the mid-range phone that has every feature available in high premium phones.
2. Performance-driven mid-range phones
A mid-range phone can compete with a high-end smartphone in terms of performance, not only in terms of features.
The Realme 8 Pro 8GB is equipped with a Realme UI 2.0 based on Android 11, a Qualcomm sm7125 Snapdragon 720G Processor, and an 8nm Gaming Processor.
Moreover, it has a 4500 mAh non-removable massive battery which offers a super power-saving mode.
It features up to 8GB RAM 128GB ROM that is expandable.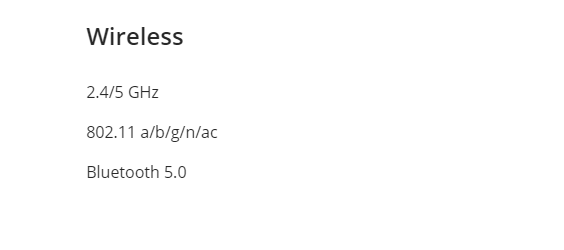 3. Upgrading to a newer phone does not hurt your wallet!
Almost every other week, we hear about a new phone being released. Each one brings a new feature and a new level of innovation onto the table.
However, if you spend more than RM4,000 on a phone, you will have to use it for at least 1 year or a few years. If not, your money feels like going into the drain.
As a result, you will no longer be able to opt-in to the newer technologies. Instead, if you buy a phone that costs half as much, you'll feel half as bad about updating it. So, Realme 8 Pro price hits the right spot as it only costs you RM1,299 and has all the amazing features. The camera feature alone has an AI Portrait Mode, 3X Ultra Zoom, and New Super Nightscape Mode.
4. Dreamy design that helps you stand out
These days, everyone carries a phone that looks identical to the next. How many times have you mistaken another person's phone for your own? We are certain there must be a few of you sitting there and screaming, "YESSS!".
Another advantage of using a mid-range phone is that they are available in a variety of styles and colors. Even though the recently released Realme 8 Pro, for example, comes only in 2 colors, Infinite Blue and Infinite Black, there is one key point that makes this phone stand out from all and will not let you take the wrong phone again.
Realme 8 Pro Infinite Black
Realme 8 Pro Infinite Blue
It has a big signature logo on the back cover, "Dare to Leap". It's called the Infinite Bold Design. The amazing design brings out the inner child of us to take that leap of faith for pursuing our success and ambitions.
3 Reasons you shouldn't buy a mid-range phone
Now, it's time to reveal 3 reasons why you should not buy a mid-range phone:
1. Lack of comprehensive features, like water-resistant feature
Surely, high-end phones have their benefits that mid-range and low-range phones do not have. Take the example of Realme 8 Pro. Though Realme 8 Pro 8GB RAM, 128GB ROM, it does not have waterproof and scratch resistance. Some more, it is a 4G phone. It also does not have Face ID security.
When it comes to the latest innovation and technology, the company will roll them out on a premium phone before passing them down to mid-range or low-range phones. So, for whoever intends to become the trendsetter first, you might need to reconsider buying a mid-range phone.
2. Lower resale value
The resale value of high-end phones tends to be higher than mid-range phones. For example, Apple phones which have better security updates, great responsiveness, and smoother transitions have a better selling price in the second-hand market.
Even though it can be pricey at your first purchase, you will still be able to cut some costs for your next new phone if your old phone is in mint condition. The second-hand market is in favor of those that have more quality and durable phones.
3. Short term usage
Speaking of durable phones, it can be quite difficult for mid-range phones to last as long as high-end phones. If someone is concerned about how much their phone will cost over time, a mid-range phone might not be your cup of tea. Let's face it, with the current state of the global markets and the pandemic hit, people prefer to stick with one gadget for as long as they can. Some even use their phones as their main working tools. So, it's best to buy a phone that owns all the latest specs and technologies.
.
In short, no matter where the current trend is moving toward, you must always research thoroughly based on your current need for your next phone purchase. Are you someone who mostly works, plays video games, watches Netflix, or just surfing social media? A mid-range phone suits you for doing a balance of both social messaging, taking breathtaking photos, and multitasking.
If you're still not convinced, put your phone down and rethink your price range. Let's hope you make up your mind before the next gadget rolls out.
Today's Best Deals
Realme 8 Pro price starts at RM 1,299.00 | -> View at Shopee Malaysia